Other Ways to Help!
Here at Way of Hope International we believe in the power of prayer! Your prayers are what helps us to do the things we do! We encourage you to continue to pray for our ministry! You can also help our ministry by telling others about Way of Hope International, joining us, or arranging a fundraiser!
Please Pray for:
Lives to be transformed while we do our ministry
For God to strengthen our Leaders to think and act according to his will
For us to pluder hell and fill heaven
People to accept Jesus into thier lives
God to provide for Way of Hope International
Jesus to be seen in all of our Team Members
Major Causes to Pray For
All are ministies are important but we request to hold these causes in prayer for the various difficulties they have.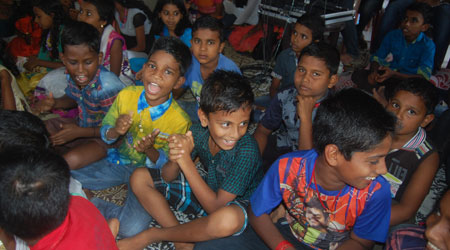 Children aren't just the leaders of tomorrow; they're the leaders of today. Four out of five people who believe in Jesus do so because of something that influenced them by the age of 14. And in India alone, 22 million kids will turn 15 this year. We believe God has called us to do all we can to reach them before this opportunity is missed.
Our main goal is to bring many people to know the truth and love of Christ and this is achieved more with our church planting ministry! This ministry needs your prayers as it faces difficulties with the natives of the areas and the government. Please uphold the churches in your prayers!